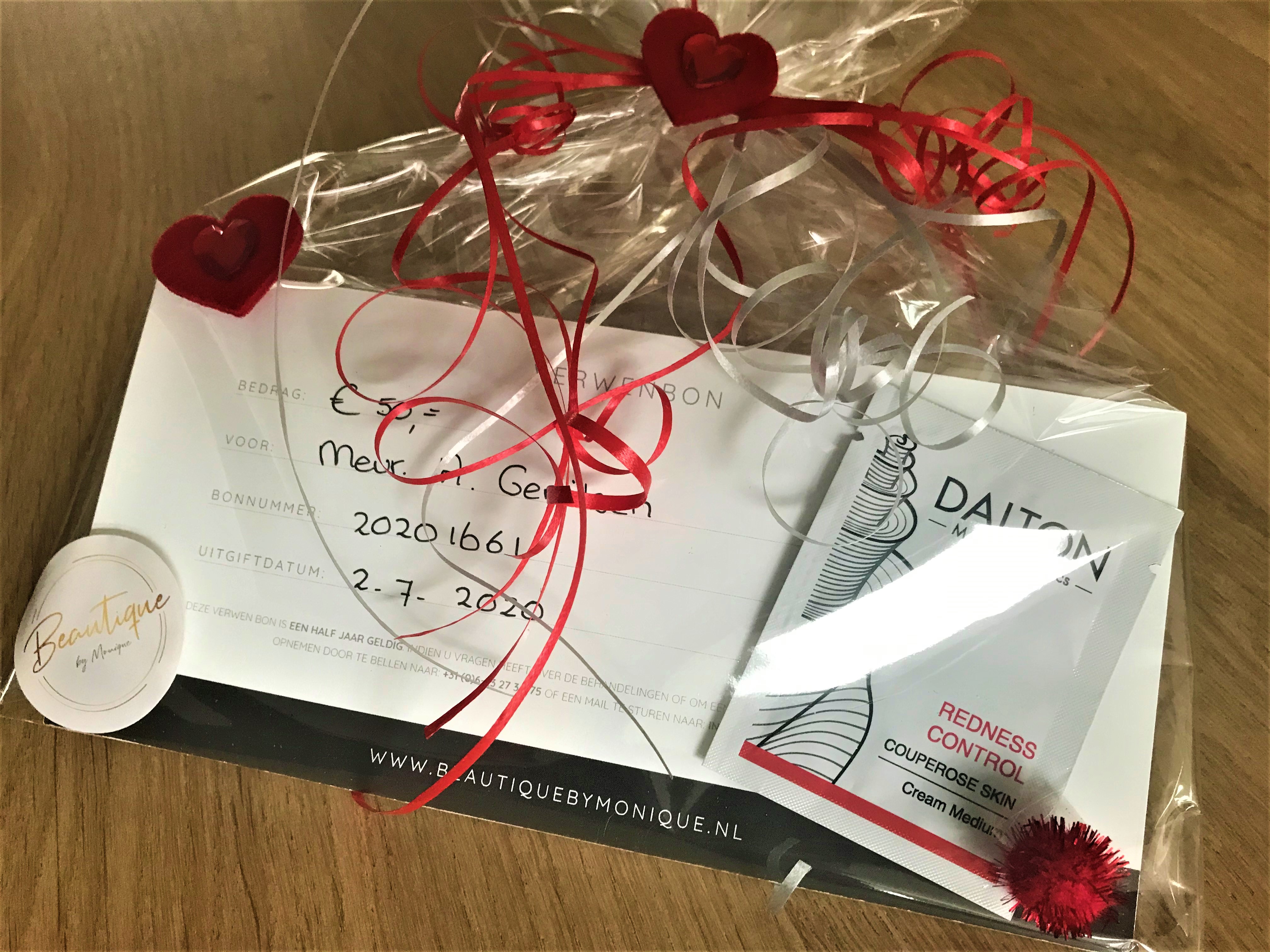 Feliciteer met een origineel cadeau !
De beautybon is een echte verrassing ! 
Je kunt kiezen voor een beautybehandeling naar keuze.  Laat je liever de keuze aan de ontvanger? Kies dan een beautybon  ter waarde van een vrij te kiezen bedrag.
De beautybon is sfeervol verpakt.
Bestel eenvoudig en bel 06 232 73 475, in Veenendaal gratis thuis bezorgd !
Producten
Wil je Dalton Marine Cosmetics  verzorgingsproducten thuis gebruiken of wil je iemand verrassen met een professioneel verzorgingsproduct?
Er zijn vele mogelijkheden, graag adviseer ik je !
C O N T A C T
 
Wil je meer informatie of een afspraak maken ?
Bel of app dan naar 06 - 232 73 475.
Openingstijden:
Maandag                   10:00 - 20:00
Dinsdag                     10:00 - 20:00
Woensdag                 10.00 - 20:00
Donderdag                 gesloten      
Vrijdag                       10:00 - 17:00
Adres
Beautique by Monique
Moerasmos 19
3904 BV Veenendaal
Gemakkelijk parkeren op de inrit !
 T.  06 - 2327 34 75